Home
The US J1 Visa Summer Work and Travel Program allows eligible international college and university students the opportunity to live temporarily, work and experience the American culture for up to four months during their school break. Apart from earning money, it provides students a chance to make friends from various parts of the world and gain international work experience.
Registration is now OPEN for Summer 2024
Participants must meet all the below requirements for eligibility:
- Enrolled full-time in a college, or university. Final year students must complete their final semester in 2023.
- Between the ages of 18 and 29
- Actively pursuing a degree course for a minimum of two years
- Able to afford full program fee, travel expenses, plus a minimum of US$1,500 spending money to cover initial living expenses
- Willing to work hard, perform the duties outlined in the job description and agree to abide by the program rules
- Able to stay in the United States through the duration of the program
- GPA must be above 2.0
- A passport size photograph (professional and smiling)
- An updated resume
- A copy of your passport - including any previously issued USA visas (must be valid up to six (6) months after return date)
- Proof of Student Status - an official letter verifying enrollment and attending an accredited College/University and available to work during my university summer break, (May to September)
- Official transcript after 1st semester completed
- Proof of Covid 19 Vaccination Status
- Hotels/Resorts
- Restaurants
- Summer Camps
- Amusement Parks
- National and State Parks
- Retail Stores/Shops
& more
- Cashiers and Store Clerks
- Housekeepers
- Food and Beverage Servers
- Camp Counselors
- Front Desk Agents
- Cooks
- Fast Food workers
- Ride Operators for Theme Parks
- General Maintenance
- Life Guards
& more
Salaries are usually dependent on the type of job and chosen location; it could range from $12 - $18.00/hour. The average working hours will be 35-40 hours. Participants must be flexible and willing to work various shifts, including weekends and religious holidays.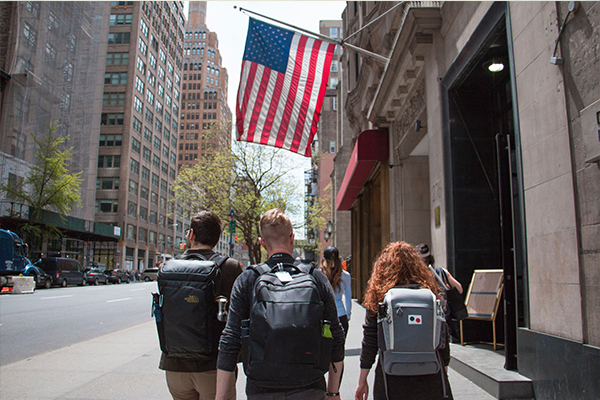 Under the J1 Work and Travel Guidelines, students are allowed to have a second job, which must first be approved by the J1 Sponsor, who will determine if the company meets the J1 Program requirements. Accepting a second job without prior approval will result in immediate dismissal. The first commitment should always be focused on the primary job. It is always best to request as much overtime as possible rather than engage in a second job.
Students are responsible for all housing expenses, (i.e. rent, utilities, food, etc.). Most jobs are offered with pre-arranged housing; however, this is not mandatory by the employer. If there is no pre-arranged housing, the employers and/or sponsors will assist students in finding affordable housing. Housing deposit will range from $200.00 - $300.00 and weekly rent from $100.00 - $125.00. It is a requirement that students bring a minimum of US$1,500.00 to cover these upfront expenses, prior to their first pay check. All housings are vetted and pre-approved by our J1 Sponsor.
Medical Insurance is mandatory and included in your Program Fee. Included is the basic insurance required by US Federal regulations and arranged and purchased based on recommendation from the program sponsor. It covers the entire period stated on your DS-2019 form. For extra coverage than basic insurance, students will have the option to upgrade from basic insurance coverage, or to have additional insurance taken out prior to leaving Jamaica.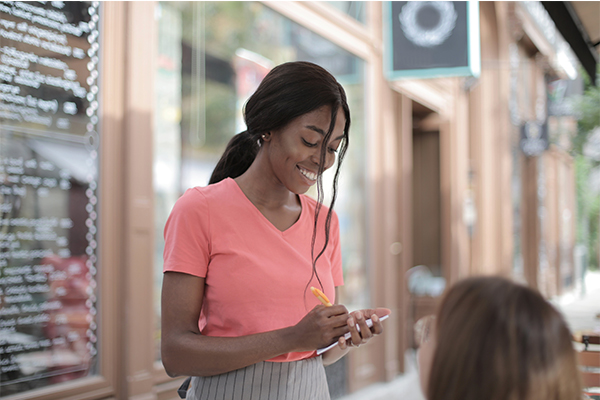 Students are responsible for all travel expenses, airfare and ground transportation.
Mandatory Pre-Departure Orientation
All applicants will be required to attend a pre-departure orientation.
SEVIS (Student and Exchange Visitor Information System)
This is the web-based system that the Department of Homeland Security (DHS) uses to maintain information on all J1 Students in the United States. All participants on the Work and Travel Program are required to register their whereabouts electronically with the Depart of Homeland Security (DHS) through SEVIS. If students fail to comply they will be terminated from the program.
This is not a fee to be paid, or collected by e-JAM. US Immigration Officers requires that all J-1 participants have at least US$1,500.00 spending money upon entering the USA. The extra funds are to cover expenses prior to receiving your first pay-check and to have in case of emergency. You will be required to provide proof; bank statement may not be acceptable as proof, so it is best to carry Travelers Cheques, or cash.