PLEASE BE ADVISED: The 2018 J1 WORK & TRAVEL registration is now closed until further notice.

Sign up with ejamjobs.com to receive the latest news & updates.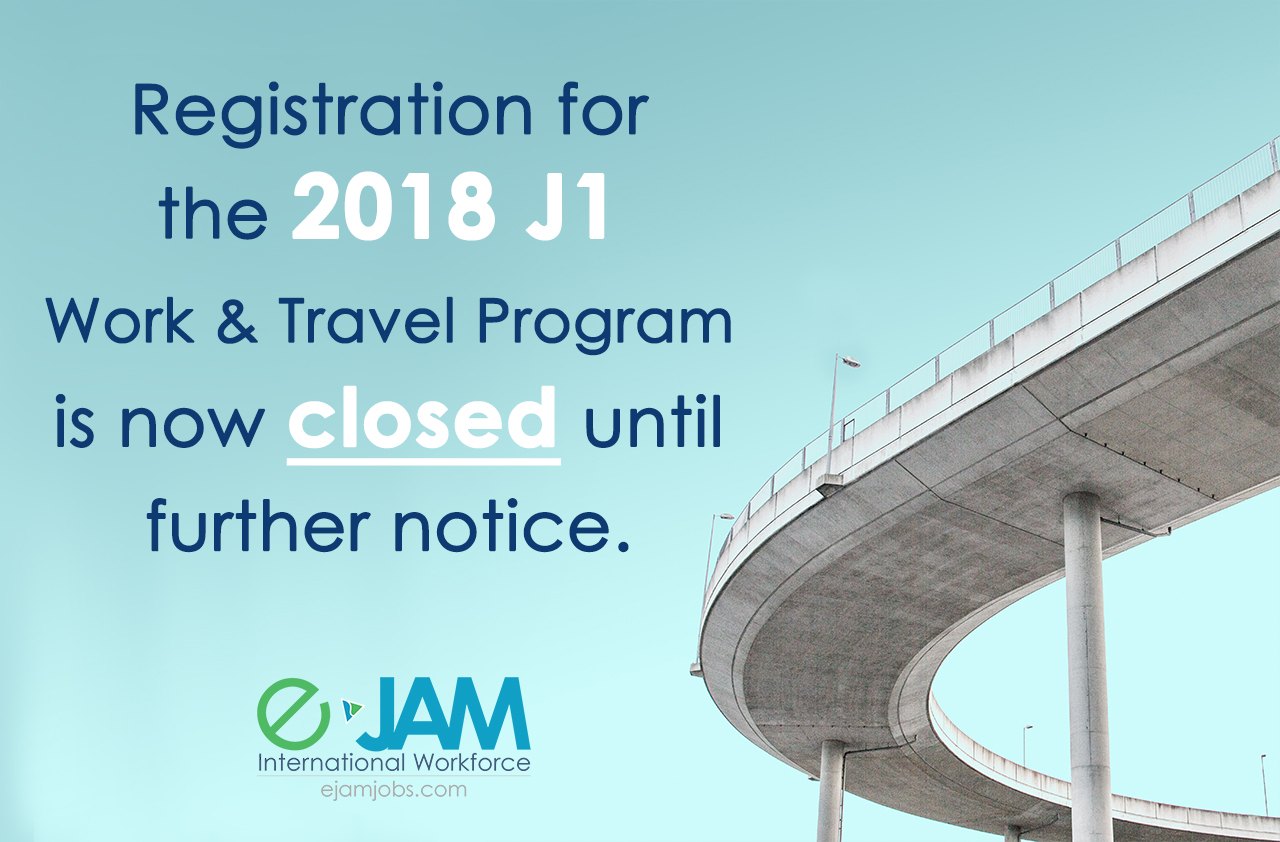 J1 Summer Work & Travel Program

The US J1 Summer Work and Travel Program allows International college and university students the opportunity to work and experience the American culture for up to four months during their school break.

e-JAM works in conjunction with J1 US Sponsors in providing: guaranteed Job placements for qualified candidates; the DS-2019 Form needed to apply for the J1 Visa; medical insurance for four months; assistance with housing and on-going support throughout the program.
Who is eligible for the program?
Students who are:

•    Currently enrolled on a full-time basis in a college or university
•    Between the ages of 18 and 28
•    Registered for a full time course following the Work & Travel program
•    Able to speak and understand conversational English
•    Willing to work hard and perform the duties and tasks outlined in your job description.
•    Able to stay in the United States through the duration of the program

________________________________________
The W/T program is a great opportunity to work and learn about another culture, and an opportunity to meet other international students.  e-JAM is very selective in who they put forward for the Summer Work and Travel Program, we are seeking students who will be Ambassadors for Jamaica and make us proud.
Please contact ejamThis email address is being protected from spambots. You need JavaScript enabled to view it. for information about 2019 J1 Work and Travel Program.