Registering and applying for jobs online is increasingly becoming the norm throughout the world

 
We cannot stress enough that if you wish e-JAM to assist you in gaining a job, you MUST first register online through our website and upload a current resume.  The online registration can be done on the computer, laptop, or any mobile device and from anywhere there is Internet access.
Individuals who do not have access to a computer, or the Internet and/or would like personal assistance with the registration process can contact us to schedule an appointment for assistance.  An appointment generally runs for half an hour and can be done on the telephone, or as an in-office visit.  During that time, an e-JAM team member will assist with completing the online registration form, review and critique your resume and answer any questions you may have.  Whilst there is no fee to do the online registration yourself, there is however, a fee for Registration Assistance - US$25.00 in-office visit and US$20.00 for Telephone assistance.
No Advantage in an unannounced office visit

 
In order to provide our standard high level of customer service and give fair attention to all of our clients, we are no longer able to accept unscheduled walk-in visits.  All persons must make an appointment prior to visiting our offices, or they will not be seen. There are no exceptions and there is absolutely no advantage in stopping by the office to drop off a resume, it will not make your application go any faster and does not guarantee you will see the right person; plus, you will still need to register online. We have stopped accepting paper resumes since 2016 and do not submit paper applications to our Employers; your online profile is what is viewed when being considered for a position.                                 
If you are responding to one of our job postings, please follow the instructions provided in the job ad.  That is the only way to submit, all other efforts will be automatically disqualified.
 Most of your initial questions can be answered through our FAQ section on our website; also our customer support team are available through online chat line and support email.
Combining Technology with the Personal Touch
Some may consider that online registration, as oppose to face-to-face contact, as less personal and that once they submit their resume, it disappears into a black hole.  e-JAM places hundreds of applicants yearly overseas and locally and can assure you your information is stored with us for the right opportunity.  We also suggest our Featured Jobseeker option that enhances your profile and allows you to stand out in the crowd.
Personal and phone contact is still a major part of what we do, the online registration is the initial way to make contact and for us to get an idea of the type of job you are after. We use this to create a profile of your skills and experience making it easy to match Jobseeker to potential Employer. If you are a possible fit for a job opening, a Recruiter will follow up with you regarding the next step, arranging an interview and providing further details on the opportunity.
Benefits on Registering Online
Automating the screening process allows us to focus our time and resources on connecting qualified candidates with potential employers.
Our software allows jobseekers to register for prospective job vacancies in and outside of Jamaica.  The registered jobseekers are able to search, apply for jobs, receive job alerts; employers can search our database and choose from among the registered potential candidates. 
e-JAM is here to help
e-JAM provides employment assistance on the basis of a good attitude, qualification and experience.  We believe that technology has made finding a job easier for our jobseekers.  It also helps us to better track and match suitable candidates with job offers.  Registering with e-JAM will increase your chances of getting a job.
Thanks for making it e-JAM and we look forward to serving you!
By YR
---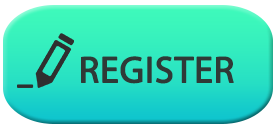 Need Help With Registration?